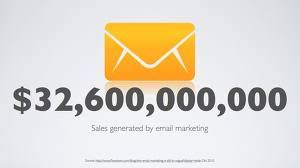 Email marketing Is great: this is what it
generates money wise




Contact Us: DealersWork@gmail.com
Phone: 617 901-3451



Keys to Success for Telemarketing Managers
By recruiting the right people in the first place, you will save many hours and a lot of money.
Provide outstanding initial training to your new staff.
This will prepare them well and give them a solid foundation of knowledge to build upon.
Teach.
Every shift you should be doing ongoing training with your staff. Telemarketing staff have a lot to learn and a lot to remember throughout their time with you. Find interesting ways to train each and every day, paying particular attention to role-play…. role-play builds amazing confidence in your staff! Click here for Telemarketing Training page….
Motivate. Keep your staff motivated by providing a comfortable and fun working environment. Always be a positive influence in your call center. Lead by example and recognise great work. It's easy to motivate call center staff……..and it's fun too…
Connect with your staff. Be a friendly manager, not a friend. Your staff have friends…. they need you to be a leader, a mentor, a trainer and sometimes a coach. If you need leadership training, ask for it.
and finally, I want to offer the Keys to Success to Sales Professionals, Consultants and Small Business Owners who are making their own telemarketing calls to increase their sales.
In this environment, you are often calling on your own which means you need some of the above skills…. and a few more…
Keys to Success for Sales Professionals, Small Business Owners and Consultants
Time Management. Setting aside either a certain period of time each day or a required result each day is a must do. I recommend calling in 50 minute blocks and then taking a 5 minute break. So, you may set aside 2 hours, or maybe you will keep calling until you make 4 appointments or 2 sales…. you decide what works best for you.
Organisation. Make sure you utilise your calling time each day by being completely organised prior to picking up the phone. Organisation is also required to keep good notes on each client for follow up contacts.
Write a script or a call guide. This will give you complete clarity on what you will say prior to each call, leaving you free to focus on getting your message across with your tone, speed, volume and pacing. For a Telemarketing Script Sample click here……
Make sure you understand both a basic sales Process and how people are influenced. Use this knowledge to work your sales call. Don't jump ahead of yourself in your enthusiasm to make money. Work at your clients pace and you will reap the rewards. For more on the Sales Skills you need for Telemarketing Success click here….. and to find out how people are influenced click here…..
Follow up. Be reliable and be a person of your word. If you say you will call at a certain time, make sure to do it. Remember a bad experience is talked about 10 times more than a good experience… So make your customers experience of you and your company a good one!
The keys to success are within your grasp. You will find pages and pages of honest telemarketing advice, presented in a real way and from my own experience on this site. I hope you get a lot this site and from your Telemarketing journey!